Unleashing the Future of Surveillance: HIKVISION iDS-9664NXI-I8/S 64-ch 2U 4K DeepinMind NVR
Subtitle: A Visionary Collaboration with HIKD for Intelligent Security Solutions
In the ever-evolving landscape of surveillance technology, HIKVISION stands at the forefront, continually pushing boundaries to redefine security intelligence. Teaming up with HIKD, the leading distributor in the field, HIKVISION introduces the groundbreaking iDS-9664NXI-I8/S 64-ch 2U 4K DeepinMind NVR, a true marvel of innovation.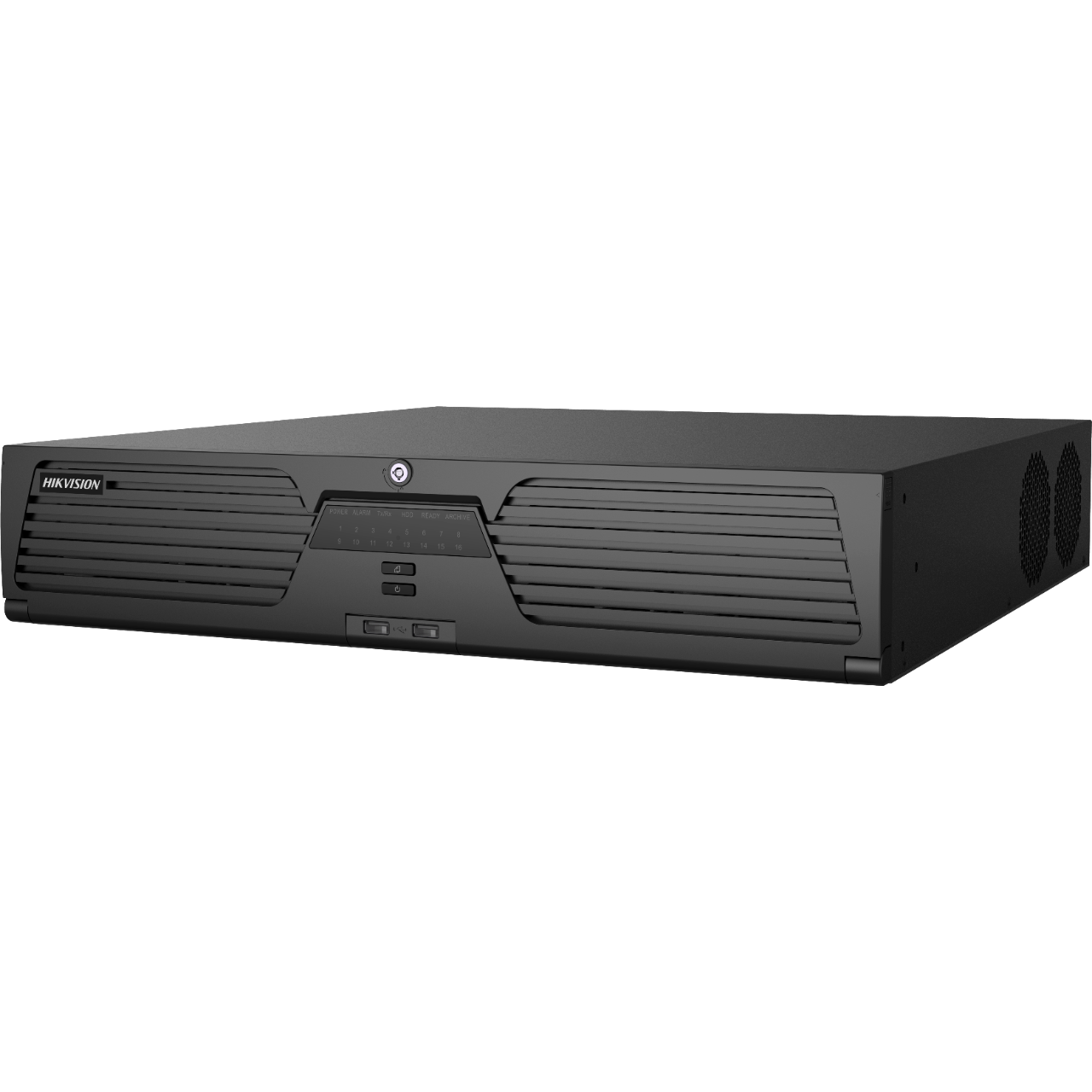 Setting New Standards: The Power of HIKVISION iDS-9664NXI-I8/S
The HIKVISION iDS-9664NXI-I8/S NVR boasts a plethora of cutting-edge features, making it an indispensable asset for intelligent surveillance solutions. Supporting H.265+/H.265/H.264+/H.264 video formats, this NVR optimizes video compression, ensuring top-notch image quality without compromising on storage efficiency.
Intelligent Analytics: A New Era of Smart Surveillance
Harnessing the potential of deep learning algorithms, the iDS-9664NXI-I8/S NVR empowers users with unparalleled intelligent analytics. Detect and respond swiftly to potential threats with up to 16-ch perimeter protection, creating a robust security shield for your premises.
Vast Connectivity: Expanding the Surveillance Horizon
Equipped with the capacity to connect up to 64-ch cameras, this NVR opens up a realm of possibilities for comprehensive surveillance coverage. Seamlessly integrate and monitor multiple cameras, ensuring no corner of your environment is left unguarded.
Data Management Redefined: Versatile Storage Solutions
With 8 SATA interfaces, each accommodating up to 10 TB HDD capacity, the HIKVISION iDS-9664NXI-I8/S NVR provides versatile and extensive storage options. Store and manage vast amounts of surveillance data without compromising on performance or reliability.
Crystal Clear Decoding: Every Detail Matters
Experience the power of up to 16-ch 1080p decoding capability, rendering crystal-clear visuals and preserving the minutest details. From critical evidence to essential insights, every frame counts.
A Visionary Collaboration: HIKD and HIKVISION
The iDS-9664NXI-I8/S NVR is the result of an invaluable collaboration between HIKD and HIKVISION. This visionary partnership represents a shared commitment to driving the future of intelligent surveillance technology.
Conclusion: Empowering Intelligent Security Solutions
In a world where security is paramount, the HIKVISION iDS-9664NXI-I8/S 64-ch 2U 4K DeepinMind NVR emerges as the epitome of intelligent security solutions. From advanced analytics to vast connectivity and versatile storage, this NVR sets the standard for safeguarding what matters most.
Note: Embrace the future of surveillance with the HIKVISION iDS-9664NXI-I8/S NVR. To explore the possibilities of intelligent security, visit HIKVISION's official website or collaborate with HIKD for customized surveillance solutions tailored to your needs.
About Author