Elevate Your Surveillance with HIKVISION DS-7616NXI-K1 16-Channel K Series AcuSense 4K NVR
Introduction: Introducing the HIKVISION DS-7616NXI-K1 16-Channel K Series AcuSense 4K NVR, a game-changer in the realm of advanced surveillance solutions. With its exceptional features and cutting-edge technology, this NVR sets new benchmarks for security systems. As an esteemed partner of HIKVISION, HIKD proudly presents this groundbreaking product, reinforcing our role as a trusted distributor in the industry.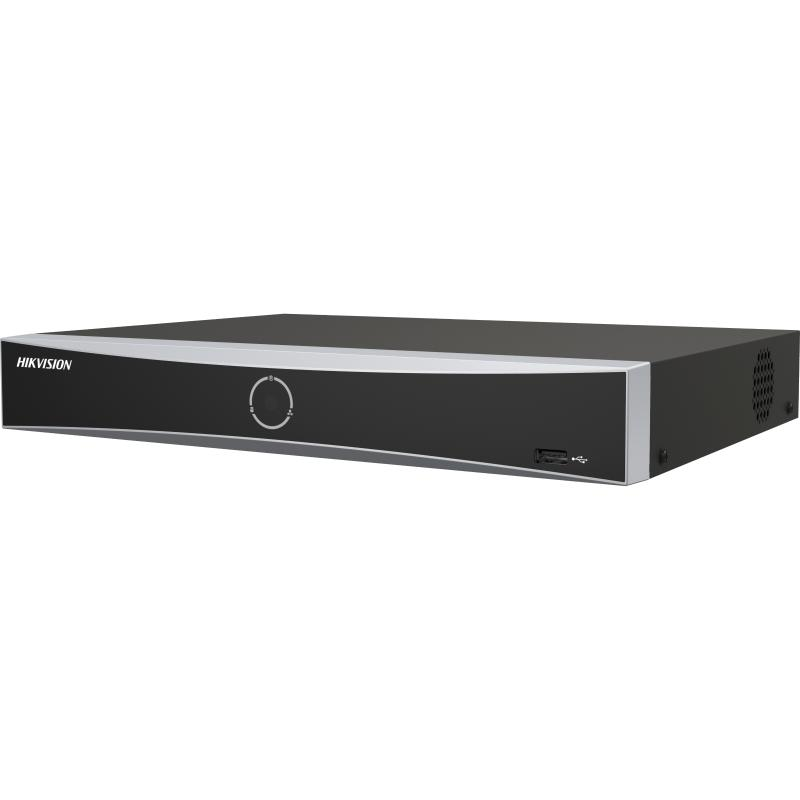 Unleashing Powerful Video Formats: The DS-7616NXI-K1 NVR supports a wide array of video formats, including H.265+/H.265/H.264+/H.264. Experience superior video compression technologies that optimize storage utilization while delivering uncompromising image quality. Immerse yourself in the clarity of 4K surveillance footage, ensuring every detail is captured with unparalleled precision.
Enhanced Decoding Capacity: With the DS-7616NXI-K1 NVR, enjoy flexible decoding capacity tailored to your surveillance needs. Benefit from up to 1 channel at 12 MP, 2 channels at 8 MP, 4 channels at 4 MP, or 8 channels at 1080p decoding capacity. Stay connected to your security network, monitoring and analyzing high-quality video feeds in real-time. Swiftly identify and respond to potential threats, ensuring the safety of your premises.
Seamless Integration and Expandability: The HIKVISION DS-7616NXI-K1 NVR empowers you to build a comprehensive surveillance system with up to 16 IP camera inputs. Seamlessly integrate a variety of cameras, enabling customized configurations that suit your specific requirements. Experience the flexibility to expand your security network as your needs evolve, providing comprehensive coverage across your premises.
Unparalleled Bandwidth: With an impressive incoming bandwidth of up to 160 Mbps, the DS-7616NXI-K1 NVR ensures smooth and uninterrupted video streaming. Enjoy seamless playback and simultaneous monitoring, enabling efficient incident detection and response. Maximize the potential of your surveillance system, never missing a critical moment.
HIKD: Your Trusted Collaborator: As a significant collaborator of HIKVISION, HIKD plays a vital role in delivering innovative solutions such as the DS-7616NXI-K1 NVR. Our partnership ensures access to HIKVISION's cutting-edge technology and solutions. Trust HIKD as your authorized distributor, offering unparalleled support and tailored security solutions to meet your unique needs.
Conclusion: Experience the pinnacle of surveillance technology with the HIKVISION DS-7616NXI-K1 16-Channel K Series AcuSense 4K NVR. Benefit from advanced video formats, enhanced decoding capacity, and seamless expandability. Partner with HIKD, your esteemed distributor of HIKVISION products, to establish a robust security ecosystem that empowers proactive security measures. Explore the complete range of HIKVISION solutions on our official website at https://www.hikdistribution.com. Embrace the DS-7616NXI-K1 NVR alongside HIKD and unlock the potential of advanced surveillance.
About Author