Enhance Your Surveillance Network with HIKVISION DS-7616NI-K1 16-ch 1U 4K NVR
Introduction: When it comes to cutting-edge video surveillance solutions, HIKVISION leads the industry with its commitment to innovation and excellence. In partnership with HIKD, a trusted collaborator, we are delighted to introduce the HIKVISION DS-7616NI-K1 16-ch 1U 4K NVR. This powerful network video recorder combines the expertise of HIKVISION with the exceptional services of HIKD, delivering unmatched features and capabilities. Let's explore why the DS-7616NI-K1 NVR is the perfect choice to bolster your security infrastructure.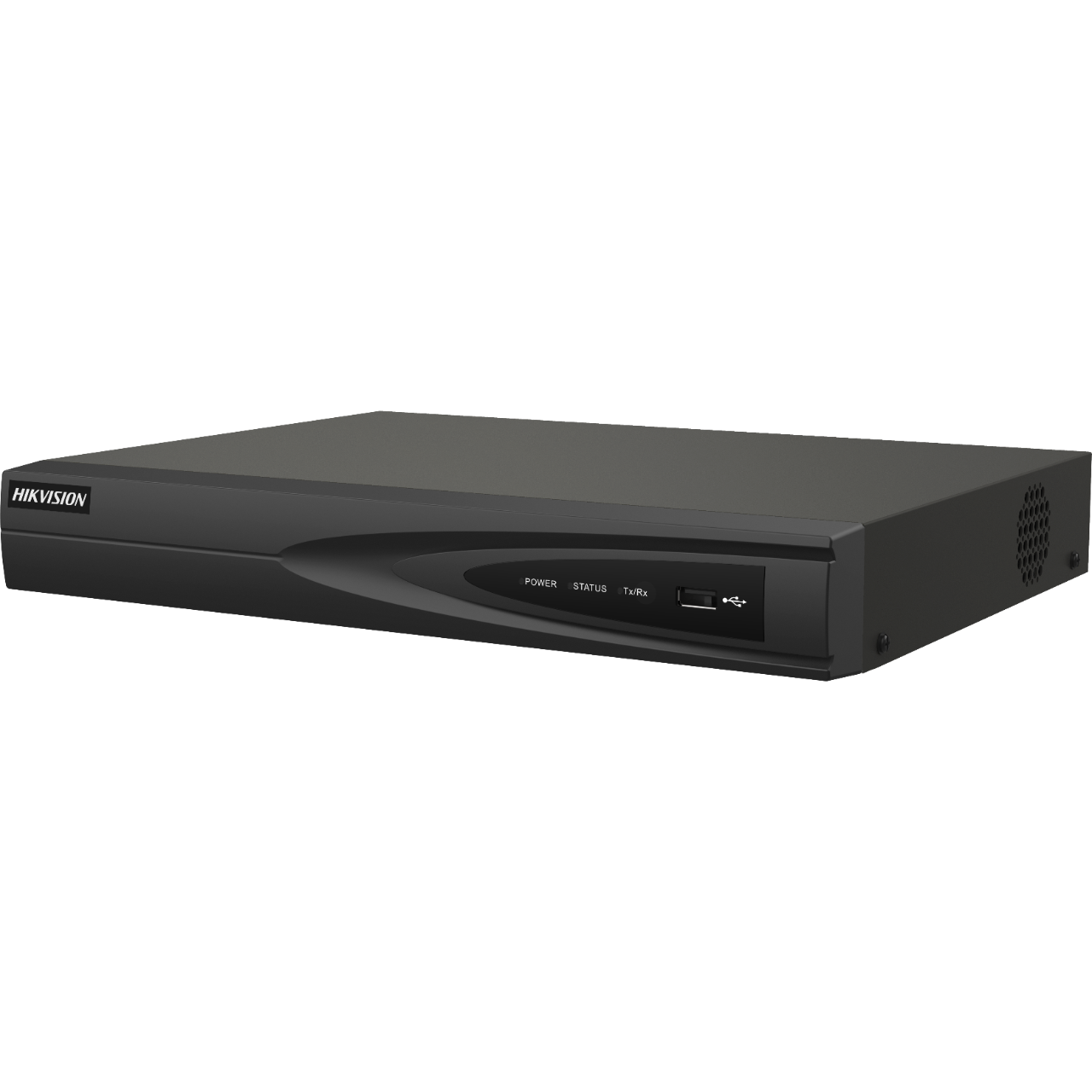 Seamless Connectivity: With the DS-7616NI-K1 NVR, you can effortlessly connect up to 16 IP cameras, providing comprehensive coverage of your surveillance network. Thanks to our collaboration with HIKD, we offer a wide range of compatible cameras that seamlessly integrate with the NVR. This ensures a unified and cohesive surveillance ecosystem, allowing you to monitor and protect your premises with ease.
Advanced Video Compression: The DS-7616NI-K1 NVR supports advanced video compression standards such as H.265+, H.265, H.264+, and H.264. These cutting-edge formats maximize storage efficiency without compromising video quality, enabling you to store more footage for a longer duration. With HIKD's expertise, we ensure that your surveillance system operates at its full potential, delivering clear and detailed video recordings.
Powerful Decoding Capacity: Equipped with up to 1-ch @ 8 MP, 3-ch @ 4 MP, or 6-ch @ 1080p decoding capacity, the DS-7616NI-K1 NVR ensures seamless processing of high-resolution video streams. This capability allows you to capture critical details and analyze footage with exceptional clarity, empowering you to make informed decisions based on accurate information.
High Bandwidth Support: The DS-7616NI-K1 NVR boasts an impressive incoming bandwidth of up to 160 Mbps. This high bandwidth capacity ensures smooth and uninterrupted transmission of video streams from multiple cameras. Whether you are monitoring a small office or a large-scale enterprise, the DS-7616NI-K1 NVR can handle the demands of your surveillance network with ease.
Reliable and Efficient Performance: HIKD's collaboration with HIKVISION ensures that the DS-7616NI-K1 NVR delivers reliable and efficient performance. The NVR's robust design and advanced streaming technology enable smooth live view and data self-correction, even in challenging network conditions. With HIKD's expertise, we ensure that your surveillance system operates seamlessly, providing continuous surveillance and peace of mind.
Comprehensive Surveillance Solution: The DS-7616NI-K1 NVR, in collaboration with HIKD, offers a comprehensive surveillance solution for businesses of all sizes. Its compatibility with a range of HIKVISION cameras and its support for special function cameras, such as thermal cameras, fisheye cameras, and ANPR cameras, allows you to address specific security needs and tailor your surveillance system accordingly.
Conclusion: As a prominent collaborator with HIKVISION, HIKD brings you the HIKVISION DS-7616NI-K1 16-ch 1U 4K NVR, a game-changing solution for your surveillance infrastructure. Experience seamless connectivity, advanced video compression, powerful decoding capacity, high bandwidth support, and reliable performance. Visit our website at https://www.hikdistribution.com to explore the complete range of HIKVISION video surveillance products and take advantage of our partnership with HIKD to enhance your security operations. Contact us at sales@hikdistribution.com to learn more about the DS-7616NI-K1 NVR and embark on a new level of surveillance excellence. Trust in our collaboration to protect what matters most to you.
About Author