Advancing Surveillance: Introducing the Hikvision DS-2DF8242I5X-AELW(T5) 8-inch 2 MP 42X DarkFighter Laser Network Speed Dome PTZ Camera
In the fast-paced world of surveillance technology, Hikvision continues to push boundaries and set new industry standards. The latest addition to their impressive lineup is the Hikvision DS-2DF8242I5X-AELW(T5) 2MP 42× Network Laser Speed Dome. This cutting-edge camera harnesses the power of advanced features and precision engineering to deliver unparalleled surveillance capabilities.
**Remarkable Imaging Precision**
At the heart of the DS-2DF8242I5X-AELW(T5) lies a 1/1.8″ progressive scan CMOS chip, ensuring high-quality imaging with an impressive 2 MP resolution. This means every detail is captured with exceptional clarity, allowing for precise monitoring and analysis of critical areas.
**Unmatched Optical Zoom Capability**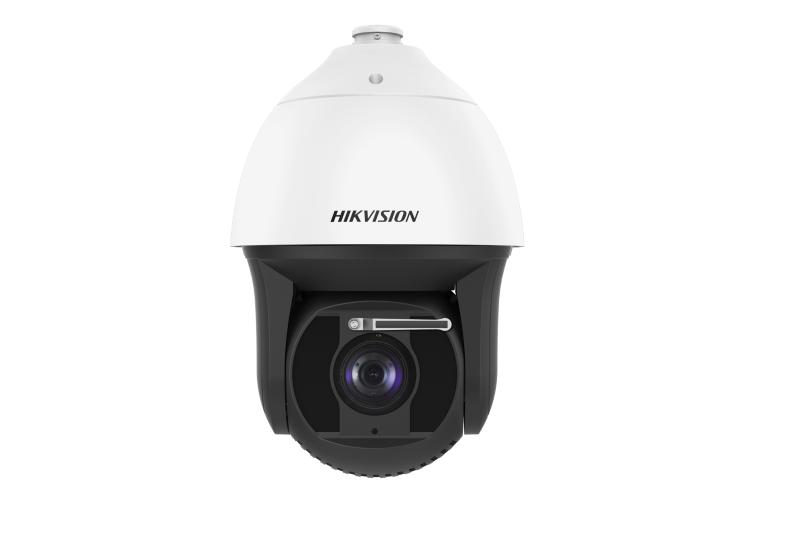 8-inch 2 MP 42X DarkFighter Laser Network Speed Dome
1/1.8″ Progressive Scan CMOS
High quality imaging with 2 MP resolution
Excellent low-light performance with DarkFighter technology
42× optical zoom and 16× digital zoom provide close up views over expansive areas
Expansive night view with up to 500 m laser distance
Water and dust resistant (IP67)
Supports face capture to detect, capture, grade, and select faces in motion
Supports road traffic to detect vehicles
Equipped with a 42× optical zoom lens and 16× digital zoom, this speed dome camera empowers operators to closely examine expansive areas without compromising on image quality. Whether it's monitoring large public spaces or remote locations, the DS-2DF8242I5X-AELW(T5) ensures that no detail goes unnoticed.
**DarkFighter Technology for Low-Light Excellence**
Challenges posed by low-light conditions are no match for the DS-2DF8242I5X-AELW(T5). With Hikvision's DarkFighter technology, the camera excels in capturing vivid, richly colored views even in dimly lit environments. Day or night, this camera ensures uncompromised surveillance performance.
**Superior Night Vision with Laser Technology**
For applications demanding extended night view capabilities, the DS-2DF8242I5X-AELW(T5) goes above and beyond with its 500 m laser distance. This expansive night vision ensures that critical areas are well-monitored, even in complete darkness.
**Versatile Applications for Diverse Scenarios**
The versatility of the DS-2DF8242I5X-AELW(T5) is evident in its broad range of applications. From safeguarding rivers, forests, and roads to securing busy airports, ports, and bustling city squares, this camera caters to a wide array of high-definition surveillance needs.
**Robust and Resilient Design**
Designed to withstand the elements, the DS-2DF8242I5X-AELW(T5) boasts an IP67 rating, making it water and dust resistant. This robust construction ensures reliable performance in harsh environments, making it an ideal choice for outdoor installations.
**Advanced Analytics for Enhanced Security**
The camera's support for face capture enables it to detect, capture, grade, and select faces in motion. Additionally, it can also detect road traffic and vehicles, making it an invaluable tool for security and traffic management applications.
**Embrace the Future with HIKD**
As an esteemed global leader in the video surveillance industry, Hikvision continues to provide cutting-edge solutions that redefine the way we approach security. HIKD (Hikvision Distribution) serves as a core distributor, offering customers access to Hikvision's latest technologies and products. Their professional service teams ensure customers receive unparalleled support for all their surveillance requirements.
In conclusion, the Hikvision DS-2DF8242I5X-AELW(T5) 2MP 42× Network Laser Speed Dome PTZ Camera represents the pinnacle of surveillance technology. With its advanced features, precision imaging, and unmatched optical zoom capabilities, this camera is poised to shape the future of surveillance. Embrace the future of surveillance with HIKD (www.hikdistribution.com) and experience the world-class performance of Hikvision's innovative products.
*Published in San Francisco on July 20, 2023, by Friedrich Mueller, Senior Video Solution Engineer.*
About Author